---
Full Title: 100 Plants to Feed The Bees: Provide a Healthy Habitat to Help Pollinators Thrive
Author: The Xerxes Society    Publisher: Storey Publishing (2016)
Formats: Hardback, Paperback, eBook  ISBN: 9781612127019
"The Xerces Society for Invertebrate Conservation offers browsable profiles of 100 common flowers, herbs, shrubs, and trees that support bees, butterflies, moths, and hummingbirds. The recommendations are simple: pick the right plants for pollinators, protect them from pesticides, and provide abundant blooms throughout the growing season by mixing perennials with herbs and annuals! 100 Plants to Feed the Bees will empower homeowners, landscapers, apartment dwellers — anyone with a scrap of yard or a window box — to protect our pollinators."
The book is divided into sections: Native Wildflowers (43 plants), Native Trees and Shrubs (32 plants), Introduced Trees and Shrubs (2 families), Introduced Herbs and Ornamentals (12 plants), Native and Non-Native Bee Pasture Plants (11 alternatives to grass!). All selections are adapted to North American climates with an emphasis on regionally native species. Where nonnative plants are included, the book focuses on those species that are typically not invasive in most landscapes (although a few of the more tenacious nonnatives, such as sweetclover, deserve a bit of responsible scrutiny before introducing them to new places). Ideally, The Xerxes Society encourages you to protect, collect, and sow seed from native plants that originate within or near your own community. Each plant listing has icons for the pollinators associated with it: Honey Bee, Native Bee, Hummingbird, Butterfly, and/or Moth. It also includes a range map, honey characteristics, recommended varieties, photographs, uses, and growing info.
I was taken by the wealth of information available for each plant – all in one place! I got the eBook version of it so I could have it on my smart phone for quick reference when I was out and about looking for pollinator gardens to map. Since I travel at times to the southern and western US, it's handy to have plant information for those areas at hand rather than packing a book. It will be a good reference to use when expanding what I grow for pollinators beyond flowers.
Reviewed by Anne Trudell
I'm hereby re-initiating the blog for the Peterborough Pollinators website.
We had a busy October and November assembling seed packages for new (or refreshed) pollinator gardens.  These are easy to plant species that are annual (though some, like bee balm and borage, readily self-seed), more details here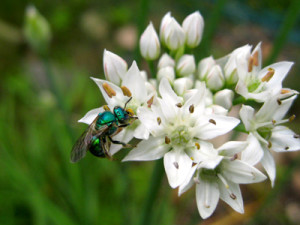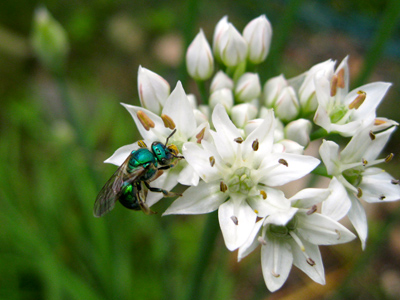 . To date we've recovered packaging and seed costs.  The proceeds above that will help fund our activities in 2018.
We are busy planning the weekend visit of Mark L. Winston, author of Beetime: Lessons from the Hive May 5-6.  Plans include a book signing of his newest book (released the week before),  a talk by him at Market Hall, guided pollinator garden walks, and a dialog summit with him. So save those dates – May 5th and 6th, 2018!
---