For 2018, Peterborough Pollinators, in collaboration with non-profit organizations and community members, are excited to be planning a pollination Summit on May 5th and May 6th with special guest Mark L. Winston. The weekend will include visits to Peterborough's outstanding pollination gardens, community stewarded urban beehives, and an exciting cross-pollination dialogue between community members, beekeepers, activists, conservationists, and pollinators! Mark Winston will be our keynote speaker in the evening of May 5th at the historic Market Hall in downtown Peterborough.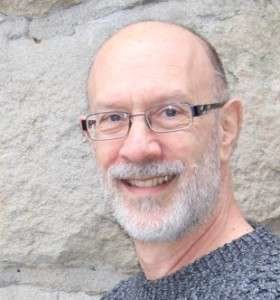 Mark Winston is the author of the Governor General's Literary Award winning book, Bee Time: Lessons from the Hive and former Director for the Centre for Dialogues at Simon Fraser University. Recognized as one of the world's leading expert on bees and pollination, Mark has had an illustrious career researching, teaching, writing and commenting on bees and agriculture, environmental issues, and science policy.
He has co-authored a new book, Listening to the Bees, with Canadian poet Renée Sarojini Saklikar.  It is a compendium of his field notes and her poems and will be in book stores on April 28, 2018.  We will be doing a small bulk order of this book so that you can pay for ($25 cash only) and pick up for signing at Saturday evening's event!  Reserve a copy  or two by April 1! (We need to allow time for the book order to ship from B.C.)
To learn more about Mark and his work, visit his website.